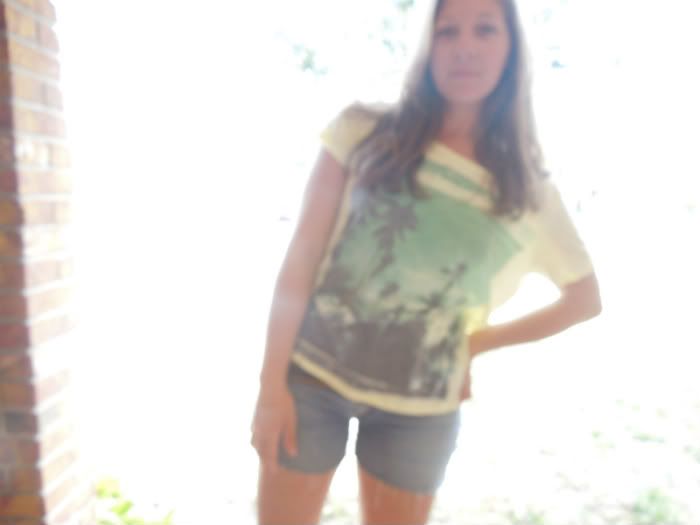 So I've been uninspired and bored lately.
I don't even want to mention how many times I've worn this shirt-and-shorts combo already, but it's just a no-brainer, effortless kind of outfit.
Usually paired with a cami underneath, the shirt just puts me in serious west coast mood.
The palm trees, the waves, the color yellow...I don't know.
And while I am an east coast girl through and through, I really need to make it a mission to get to the other coast.
As for the shorts, they used to be my favorite pair of jeans and then time got to them and ripped them open like a present on Christmas morning. So I took a pair of scissors and made myself some super comfortable shorts.
I love denim reincarnation.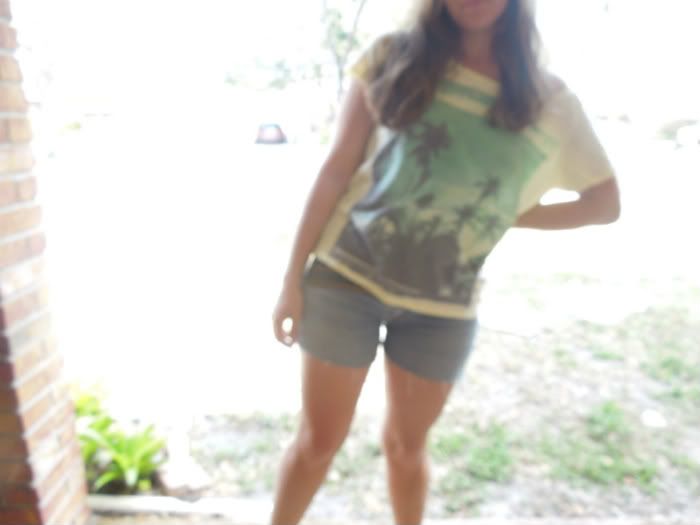 Shirt: American Eagle / TJMaxx. Shorts: Levi's.