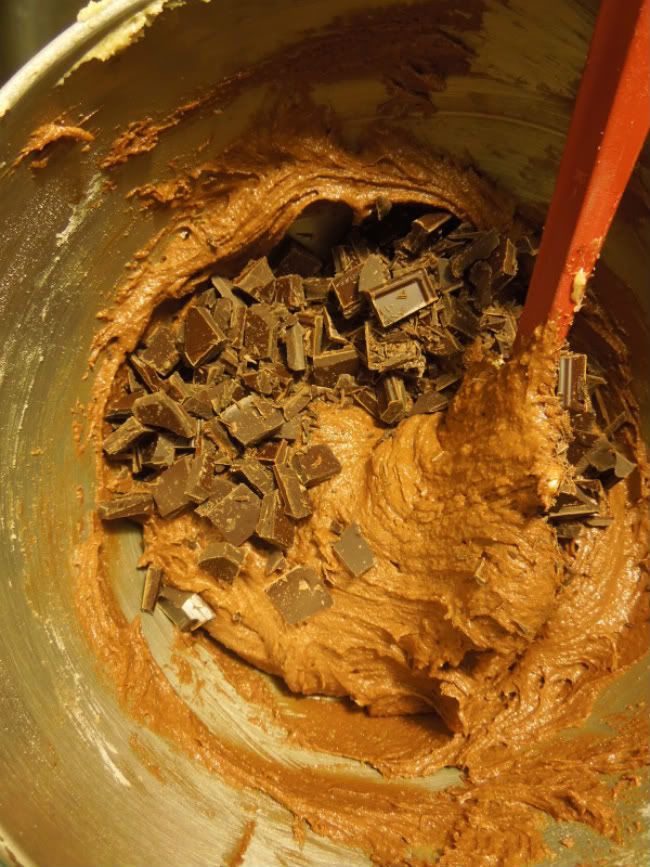 In between the boredom of dressing myself and the baking disasters (
banana bread brownies, anyone?
), came this little gem.
Thursday night and I was craving something chocolatey, gooey, delicious (what else is new?).
It was a tough week, it was going to be an even tougher weekend, and I was in need of therapy.
I picked out a recipe for chocolate cookies that I had recently found in a cookbook and looked at it: over one pound of chocolate?!
I have a feeling this is going to be good.
I'll admit I was nervous. A lot of chocolate was about to be sacrificed for my fat ass, but I was ready.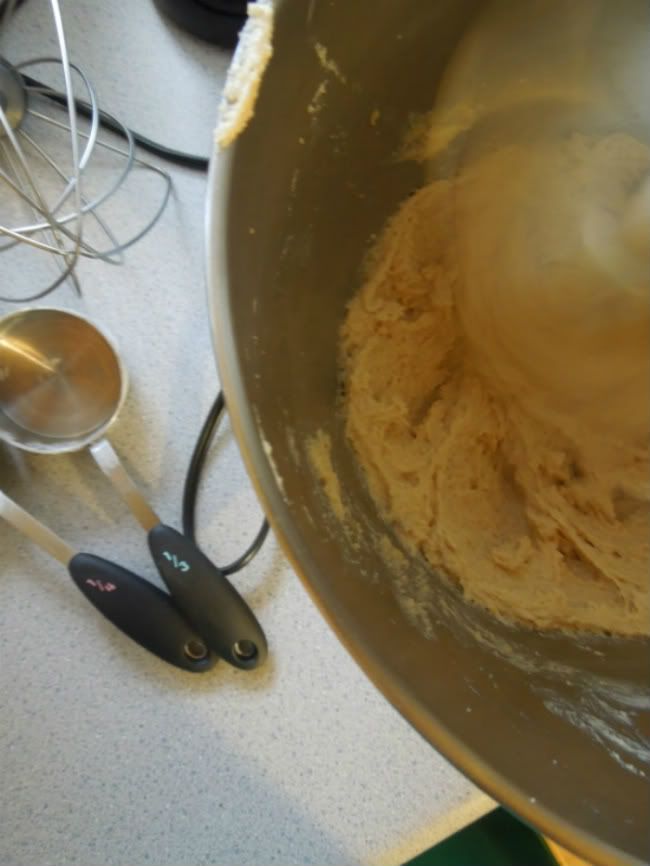 The result was kind of fantastic: a warm brownie in cookie form.
They're oddly delicate with a crackly top. They're not the prettiest girl at the cookie exchange, but the one everybody wants.
And at the end of the day it's safe to say chocolate really is the best form of therapy.
Pure Chocolate Chunk Cookies
A couple of notes: I'm wary of making any cookie without salt. I did it once, it was terrible, never again. The original recipe doesn't call for any salt, but I added 1/4 t in. Also, these cookies are really tasty cold from the fridge. They retain their brownie-like chewiness and they're fantastic slathered with peanut butter (my breakfast the next morning). Oh, and I left out the 1 1/2 oz unsweetened chocolate.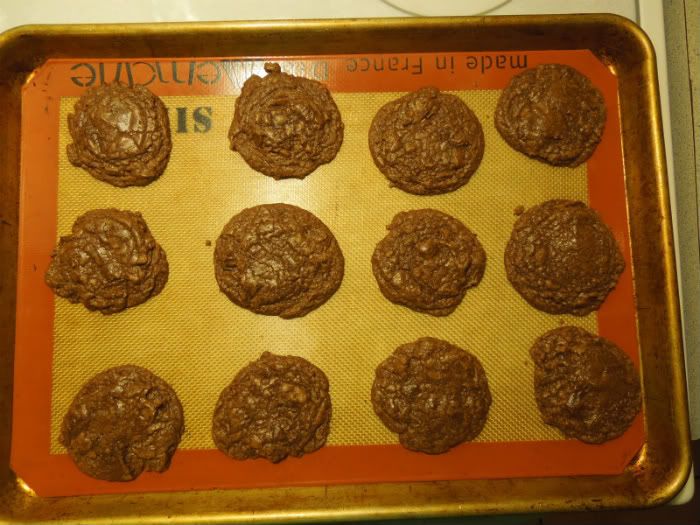 12 oz semisweet chocolate, chopped
1 1/2 oz unsweetened chocolate, chopped
1 stick + 2 T butter, room temperature
1 3/4 c cake flour, sifted then measured
8 oz bittersweet chocolate, cut into chunks
2. In a double boiler, melt the semisweet and unsweetened chocolates over low heat. Also, you can melt the chocolates in the microwave in 30 second increments. Once melted, set aside.
3. In a mixer, beat together butter, sugars, and vanilla until light and fluffy, 3 to 5 minutes. Add in the eggs one at a time until each is fully incorporated. Scrape down the bowl.
4. Pour in the melted chocolate and mix to combine.
5. Fold in the flour and salt until fully incorporated. Fold in the chocolate chunks. Chill for one hour.
6. Using a scoop or spoon, spoon a good hunk of cold batter onto lined cookie sheets. Space them a couple of inches apart because they will spread a good bit while baking. Bake for 12 to 14 minutes or until cracked and slightly puffed. Cool completely. Or, you know, devour while still warm and gooey with a glass of ice cold milk.