With every new season that arrives, it brings something to love.
Spring lets the sun shine, the flowers bloom, and the plethora of colorful pieces to come charging out of the closet.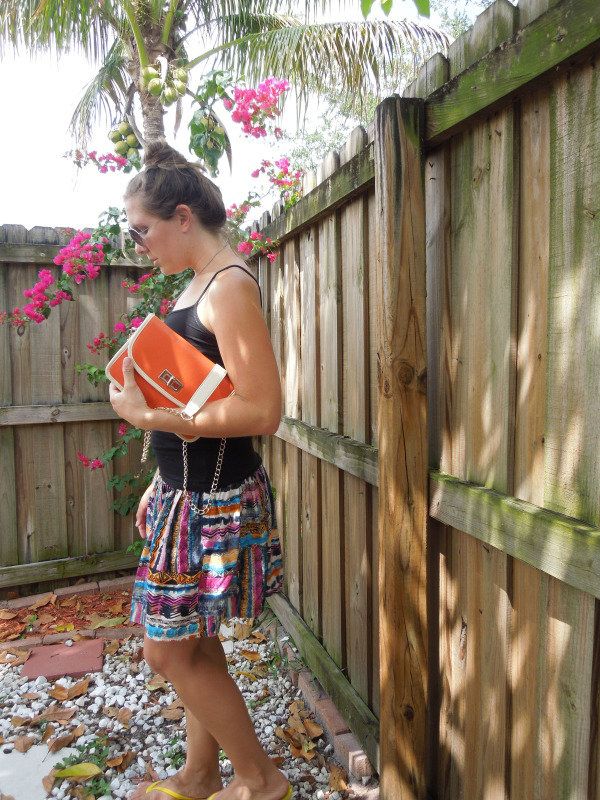 I've always been partial to pops of color. I used to paint each nail a different color, wear bright green eyeshadow with everything, and let my red pointy-toed flats or thrifted hot pink tennis skirt do the talking.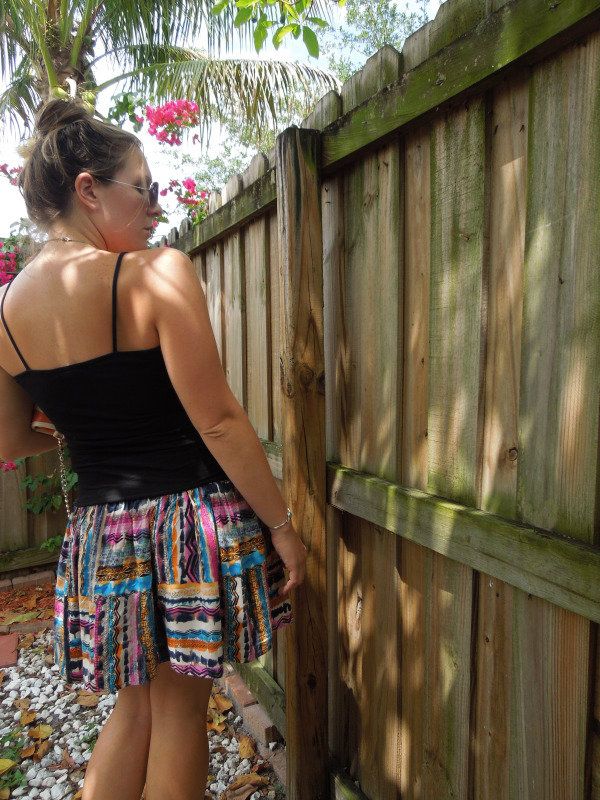 Now that bright colors are in more than ever, I can say that I'm just falling into the trend, but truth is: I've always been one for color. Now it's just ok to wear my bright yellow flip flops with my bright orange bag and my bright pink shorts.
Though it's not like you ever really need an ok. I wear it cause it's fun.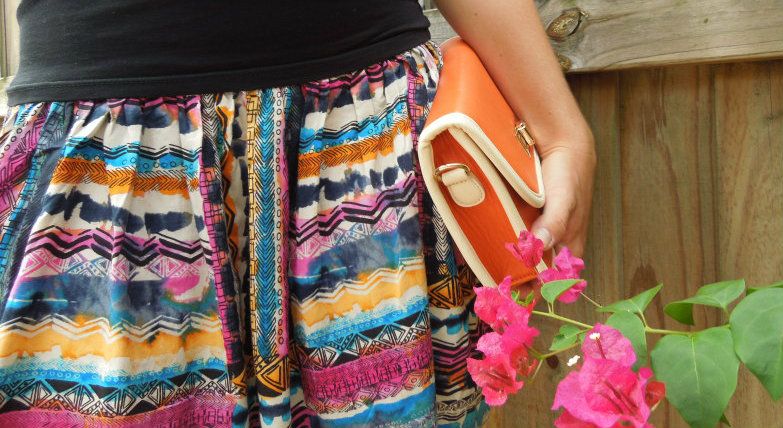 This skirt is tons of color and twirly fun, but to keep it fairly subdued and basic, I paired it with a black cami. Perfect for a spring day.
Necklace, Skirt, Purse: Forever 21. Flip Flops: Old Navy. Bracelet: gifted, Kameleon