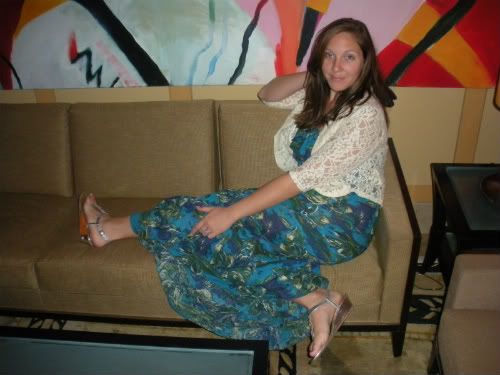 While the
Extreme Couponing
ladies are stockpiling mounds of groceries in their garages, bathrooms, and bedrooms, I'm stockpiling clothes.
Yes, clothes.
I don't know why it is and I can't really help it. I'll find myself shopping and purchasing fantastic pieces only to have them sit in my closet for months.
I think, "well it'll come in handy some day!"
And it does. So that's good.
I originally bought this dress and jacket
back in June
, because I considered using it as a birthday dress.
It did not become a birthday dress, but worked beautifully as a dress for dinner with the husband for his birthday.
And because it was nice and flowy, it allowed for me to stuff my face and not have to suck the tummy in too much.
Always an important feature!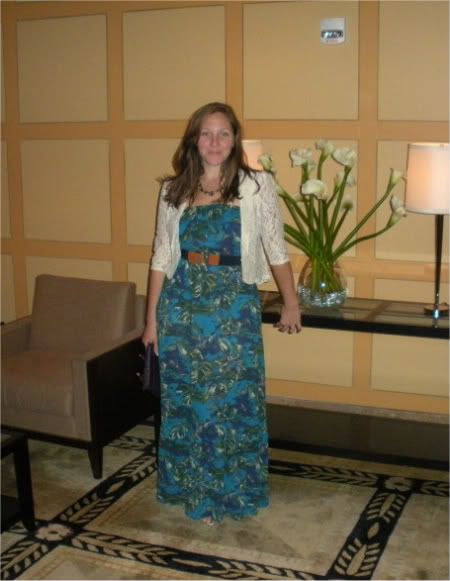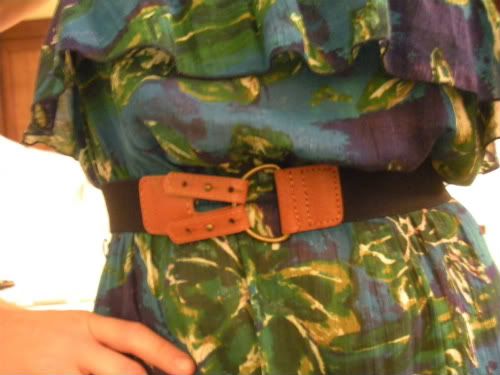 Dress, Jacket, Necklace (turned inside out), Purse (turned clutch): Forever 21
.