As a South Florida girl, and as I have mentioned thousands of times before (
broken record, broken record
), I have a rather ridiculous collection of jackets and coats. Coats that get used a week out of the year, scarves that rarely see the outdoors, gloves that I'll usually use in the wee morning hours so my hands don't freeze.
And yet, every Christmas, I ask for one more. One more will catch my eye at a store and I will desperately want it.
They're just so luxurious, you know? And classic. So classic.
But as for this one? Well this one's just cool.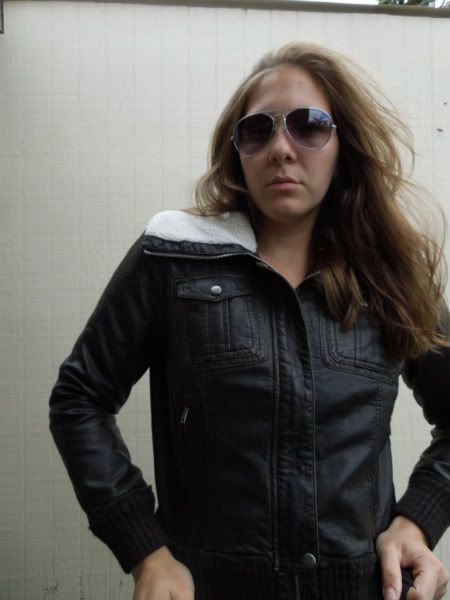 And I've been wearing it so much lately it's practically a staple.
The shirt(s) underneath are my newest infatuation with layering. I actually kind of hate that layered look of camis under shirts under whatever else. But for some reason, I'm digging it right now.
The shirt (unjustly shown in the photo) is actually quite a vibrant orange-red that screams summer anticipation!
But not just yet. So for now I have my jackets and coats. And that is mighty fine with me.
Aviator Jacket: Gifted, Target. Glasses: TJMaxx. Shirt: TJMaxx. Cami: Forever 21. Jeans: Levis.