I like to think I'm fairly easy to please, but on the subject of chocolate cake, I am most definitely not.
I actually kind of hate it.
It's always dry, boring, tasteless. It's never chocolatey enough, rich enough. It's almost always slathered with mediocre frosting bordering on unbearably sweet and quite frankly, it's just a disappointment.
But this cake - this cake - is not a disappointment.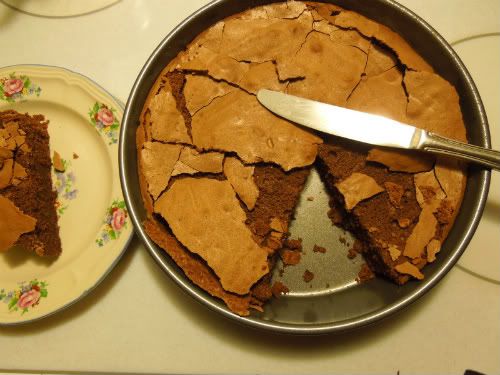 There are two chocolate cakes I have come across to completely change my opinion about chocolate cakes and this is one of them.
And the beauty of this one is that it doesn't even need any frosting.
It is fudgy, but still light, and it is rich with chocolate flavor.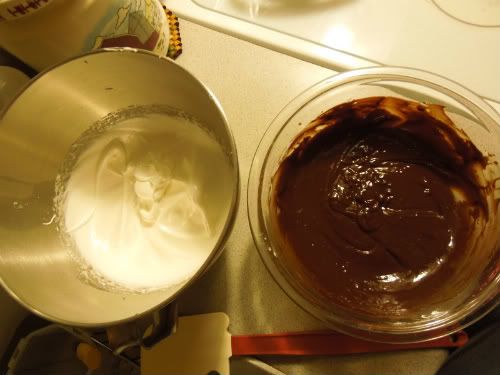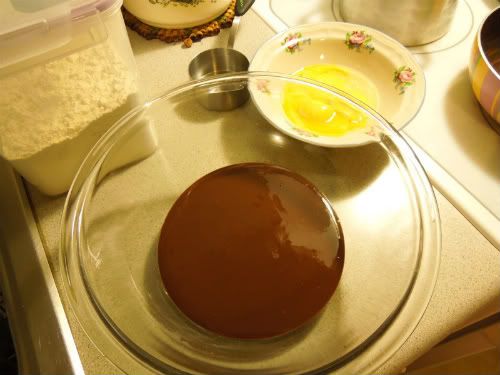 Similar to its lovely cousin, the brownie, this cake is what other cakes dream of being.
And while I was craving something warm and chocolatey, this hit the spot.
One last hoorah before my serious 2012 diet.
I hope everyone had a lovely, safe new year's eve. I hope everyone had a relaxing new year's day.
The holiday season was so exhausting from work, parties, cooking, and baking, that I really needed at least one day to spend in my Christmas jammies on the couch.
But I am ready for action.
Hello 2012!
Decadent Chocolate Cake
Adapted from Bettycrocker.com
The original recipe is actually served with a raspberry sauce, but I really don't think it needs it. And while cakes are best at room temperature, this cake is just as delicious cold. It takes on the fudgy, fantastic texture of a flourless chocolate cake and it is just as tasty.
1. Preheat the oven to 325F. Butter (or spray with cooking spray) a 9 inch cake pan or springform pan.
2. In a medium sauce pan over low heat melt the butter and chocolate chips. Let cool slightly.
3. Add in egg yolks one at a time to the chocolate mixture. Add flour.
4. In a separate mixing bowl whisk up egg whites until frothy. Continue mixing and add in sugar slowly. Whisk on medium-high speed until stiff peaks form.
5. In 3 parts, fold the whites into the chocolate mixture.
6. Pour batter into pan and bake 35-40 minutes. The top will look dry and cracked. Cool slightly, or completely. As the cake dries, the top will fall slightly and crack a bit more. Do not panic. This is delicious.
Cut up a slice and enjoy.