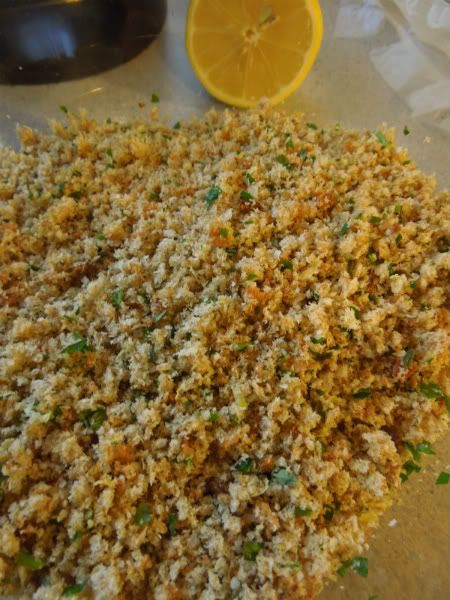 While sometimes a good ol' can of grocery store Panko does the trick, sometimes I like to make my own breadcrumbs.
Mind blowing, I know.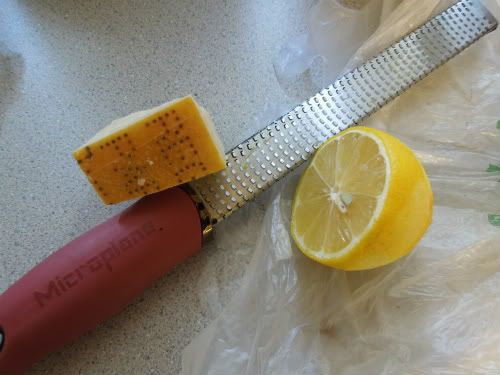 And while you can use up stale bread you have laying around, I usually just use plain whole wheat bread slices.
This is a blank canvas that lends itself so well to any flavor - spice or herb-wise. The result is always fantastic and definitely superior to the grocery store stuff.
And it takes minutes to prepare and can hang out in your fridge for a while. Perfect.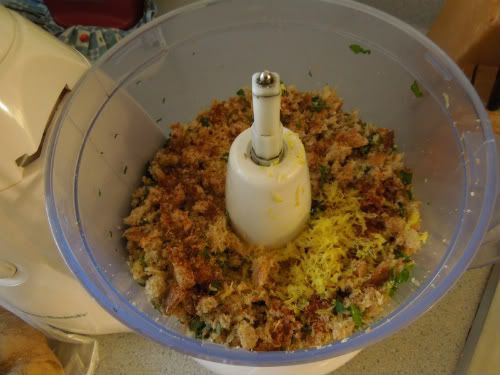 Whole Wheat Breadcrumbs
Due to the cheese in this recipe, these breadcrumbs do have to be refrigerated. If you'd like your breadcrumbs to be drier and resemble store-bought, place the breadcrumbs on a sheet tray and let them toast up in a 300 degree oven for about 10-15 minutes.
4 slices whole wheat bread
handful Italian parsley
handful basil
3 sprigs thyme, leaves pulled off
zest of half lemon
1 T salt
1/2 T pepper
1 t smoked paprika
1 t garlic powder
2 T (or so) grated Parmesan cheese
1. Place bread slices, parsley, basil, and thyme leaves in food processor. Pulse for a second to get the ingredients chopped up.
2. Add in remaining ingredients and pulse until everything is ground and combined.
3. Taste for seasonings. The lemon flavor will be very strong so you can gladly reduce the amount or omit it altogether. Also, do not under estimate the need for salt in this recipe. Transfer to a bowl to be used or in the fridge.
Recommended usage:
Breaded, baked chicken cutlets served alongside roasted broccoli with Parmesan and a baked sweet potato. I love a good square meal.