Five reasons I love salads:
1. Easy clean up. Almost as good as one-pot meals.
2. Anything goes. Leftover, unloved veggies in the back of the fridge are begging to be in your salad!
3. Lovely for dinner, lovely for lunch, even lovely for breakfast if that's your thing.
4. Healthy! Granted if you pile on cups of ranch or blue cheese dressing or something, that's not healthy. But the majority of the time it's relatively guilt-free eating.
5. Lightweight for a hot summer night dinner. And with this unbearable heat, it's perfect.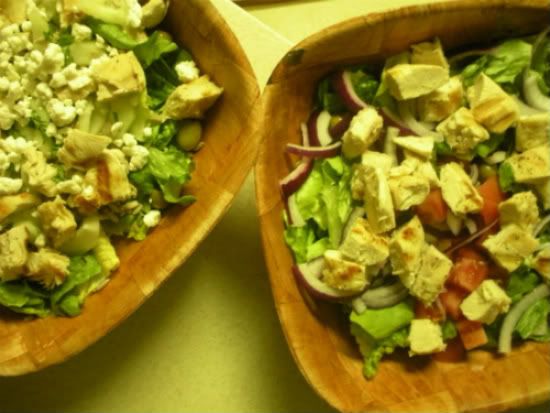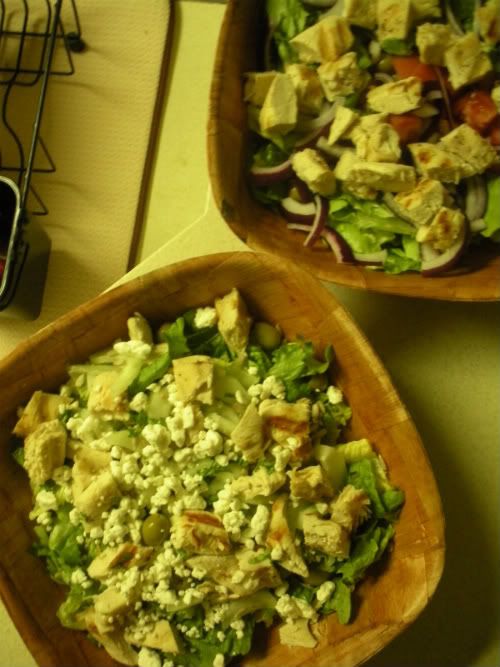 romaine, feta, olives, cucumber, grilled chicken in a lemon vinaigrette. the husband likes tomatoes and onions, too.