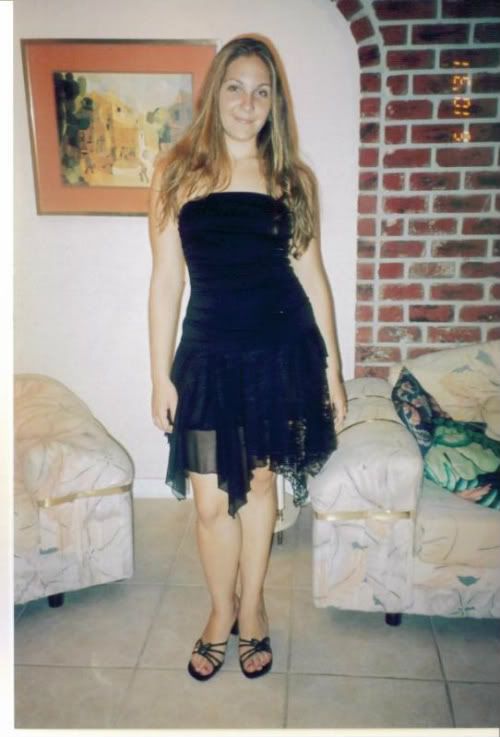 To be honest, I don't remember when this picture was taken. It was either my high school graduation day or my 18th birthday. And since they were 2 days apart and I wore the same fabulous outfit, you can see why I'd be confused.
Except of course on my graduation day I had on a lovely, bright purple cap and gown.
Regardless, if there is one thing I
can
tell you is that this was probably my first quintessential little black dress. I found it on a clearance rack for no more than $20 and it fit like a glove.
I snagged it up with the mentality that "well, it's always good to keep a dress handy".
I wore it first for my high school graduation. In those days I had super long blonde flowing hair and I always wore it down.
I paired the dress with my absolutely favorite heels at the time. I still have those shoes now. They're probably going to fall apart any day now, but I loved those shoes so much I will gladly wear them to the end. Kind of like my favorite pair of Levi's all torn-up and falling apart.
I will not let you go!
But back to the shoes. I found them at the fantastic, now-defunct Parade. Parade was the best shoe store I had found, hands down. It had great shoes and always in my size.
Do you know how hard it is to find shoes in my size?!
I still have this dress, but it definitely does not look as good on me as it once did. Granted, I have moved on to other little black dresses, but there was something special about that one.
And as this picture likes to remind me, I may never look that good again.