Currently loving these mary-jane inspired flats I found in the DSW clearance section for 50% off (in the same shopping trip as
these
). So comfortable, so adorable!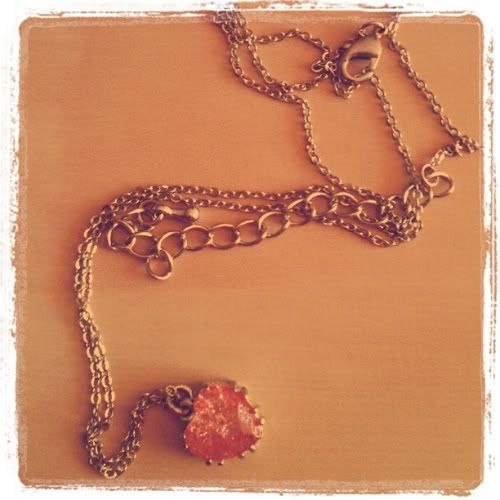 Currently loving Forever 21's girly, dainty charm necklaces. This one has become a fast favorite, even replacing my old staple the
Eiffel tower
.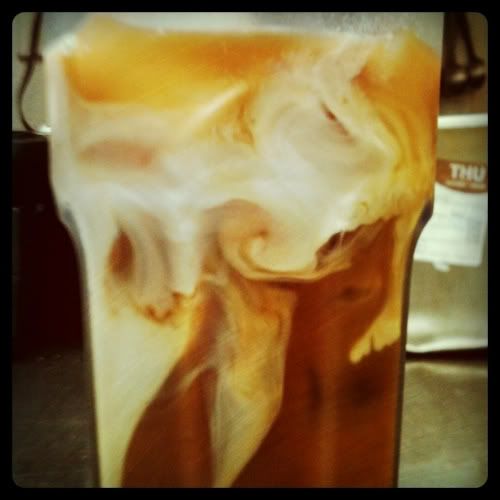 Currently loving iced coffee. I drink it every single day at work and I have no shame.
And there is a method to the madness: about a cup of coffee, sometimes a shot of espresso, 2 packets of equal. In the freezer to cool. A tablespoon of chocolate syrup, fill with ice, top off with milk. Sometimes I add a little flavored creamer if a coworker brings a good one in. Stir up and enjoy. And
trust me, I do
.
Though on days off, I opt for a fabulous substitute...
Starbucks mocha frappucinos. Or java chip, depending on my mood. My favorite part is licking off the chocolate-drizzled whipped cream off the top. No shame. Really.
all photos,
except starbucks,
via instagram @taliahomegirl.