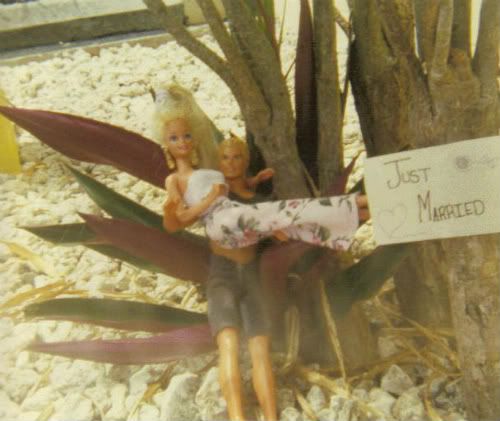 "Just Married". Trying to keep the Ken and Barbie union legit.



When I was about 7 or 8, my mom would pick me up from school and take me back to her workshop where we would stay til the evening, or until the work was done.
Almost always finding ways to entertain myself, one fateful day I decided to pick up some of her fabric scraps, sit down at a sewing machine, and make clothes.
And I'm not talking about clothes for myself, but for my Barbies. The best models, duh.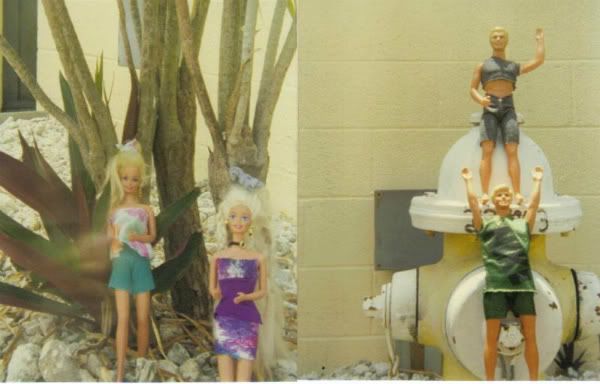 Just hanging out on a fire hydrant. No big deal.
I like to think I was way ahead of my time. Of course I wasn't, but I had some really interesting ideas.
I would make them pose and take pictures for my, you know,
fashion portfolio.
Apparently this was a wedding-themed shoot.
While nothing ever came of that (and my mom was rather saddened by the fact that I chose culinary school), I do find inspiration every now and then and cut up some old denim, transform some old shirts, or even make pillows (I spent an entire summer making countless pillows just for the hell of it.

And they were great!).
Back to Barbie fashion. It was fun and it's nice to look back at the creativity I had flowing at 7.