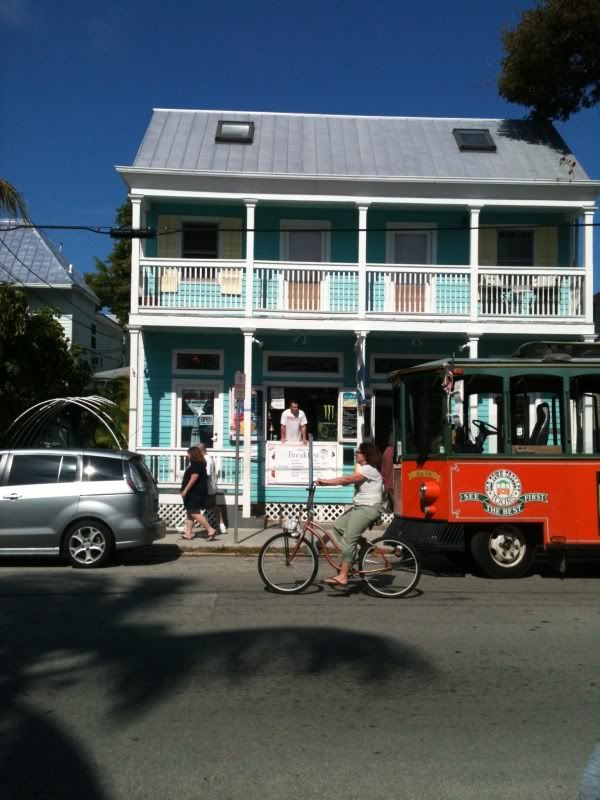 So for
Katie's birthday
, we headed down to the Keys. Key West, to be exact.
And at a 3 1/2 hour trip, it's a perfect weekend getaway.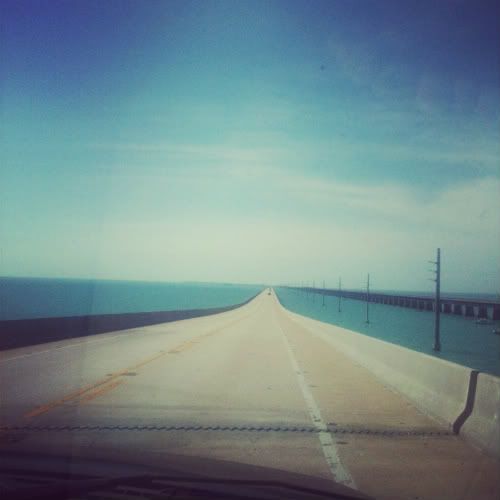 7 mile bridge. En route to Key West.
Sure there are countless must-do lists for Key West:
Mallory Square, Sunset Celebration on the Pier, Southernmost Point, Sloppy Joe's, Ernest Hemingway's house, Truman's house, blahblahblah...
But we were only able to stay one day. And in the times I've been there, I've comprised my very own quirky to-do list: A small list of things the husband and I make it a point to do every time we visit.
Yes, you really should do all of the above, but if you've got limited time like we did, and you've already done all of the above, these are just as fun.
Scootin' on my Scooter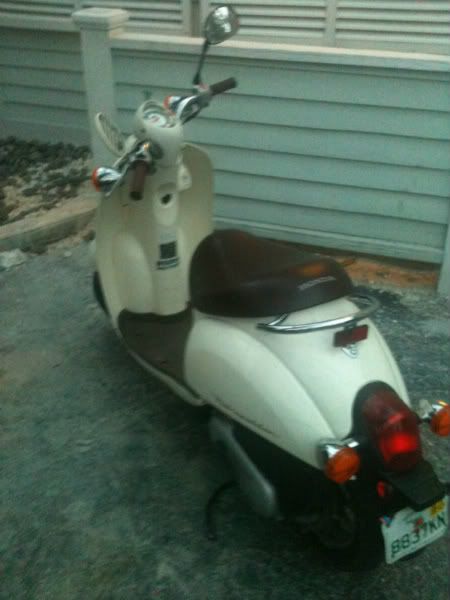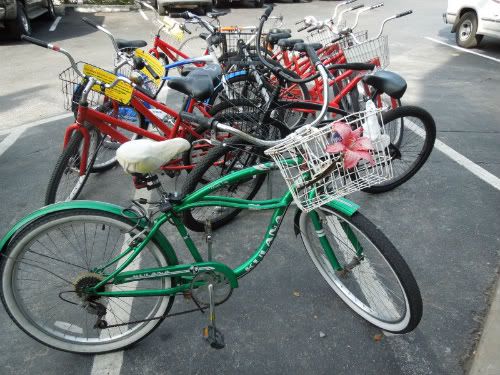 It's an island. And as an island, it's kind of a pain in the ass to have to get in your car to go somewhere or walk a couple of miles. The most popular rentals include bicycles and electric cars, but the most fun is, by far, the scooter. Some places require a ridiculous deposit, but some don't. Ask a concierge.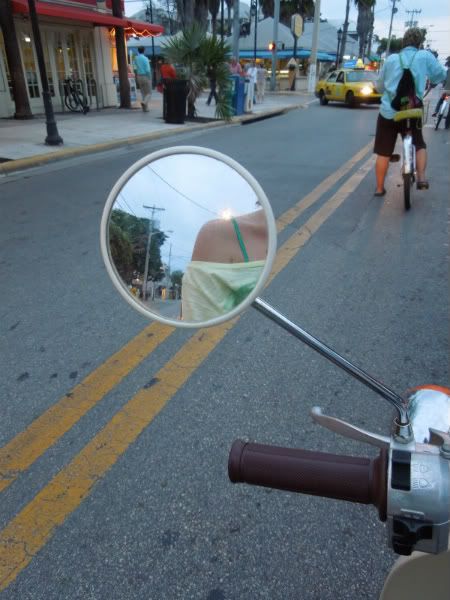 Shell Warehouse at Mallory Square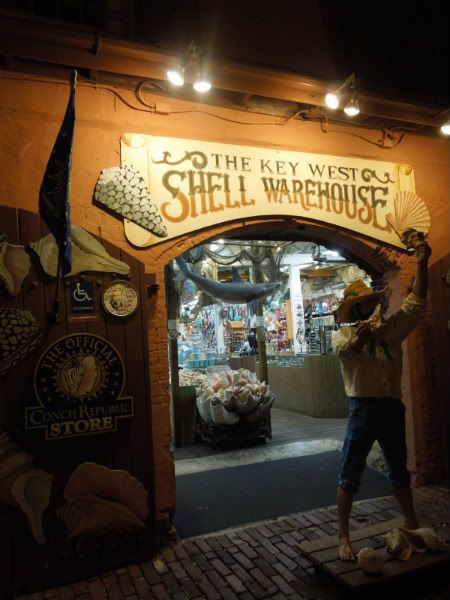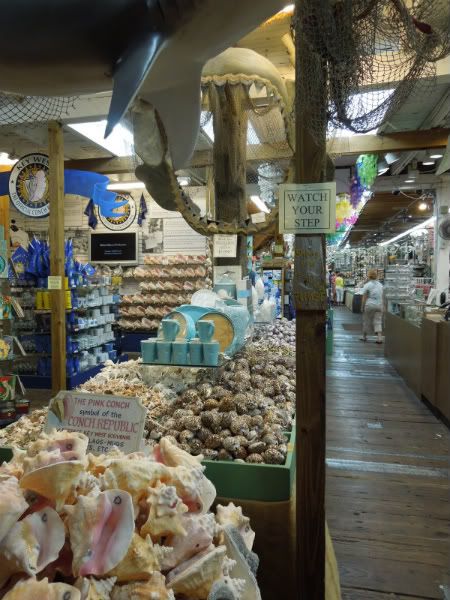 I've been coming to this place for as long as I can remember. The first piece I bought was a really great yellow shell necklace that I wore almost every day. when it broke on a trip to Maine, I knew I had to go back for a new one.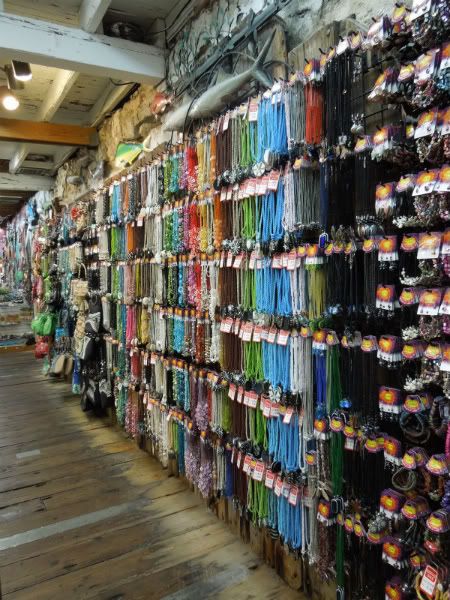 Every trip I make it a point to purchase something. This past weekend I bought a couple of really cute shell rings I've been wearing like crazy. The place is kind of touristy, sure, but it's got a fantastic selection of shells and kitschy shell items for great prices. I love.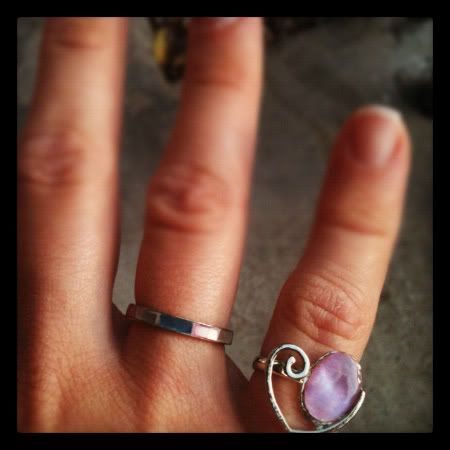 Chocolate Covered Key Lime Pie on a Stick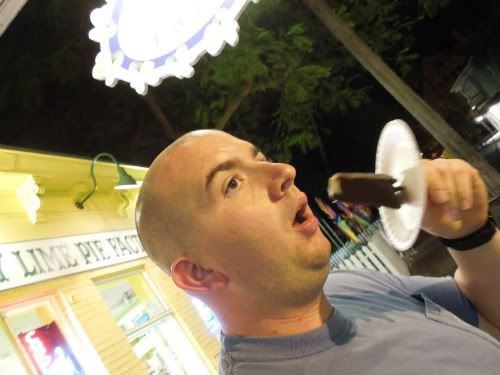 So the keys are known for their key limes. It's no wonder you can find key lime pie everywhere. And I do mean everywhere. But the best is the frozen chocolate covered key lime pie on a stick. The more predominant place in Key West now is the Key Lime Pie Factory. While the husband got the original, I opted for raspberry flavored instead. This stuff is to die for.
Relax. Have some fruit. In your drink.
Island time. Relaxed attitude. Fruity drinks galore. And lots of them.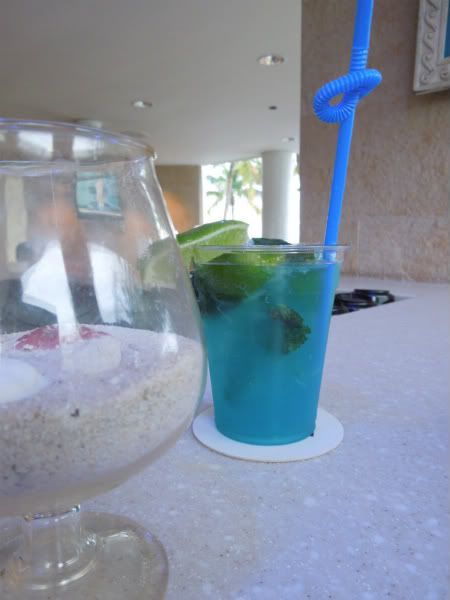 Blue Mojito at the Blue Mojito Bar at the Hyatt Key West (where we got married!:)
And so much more we could have done with more time...