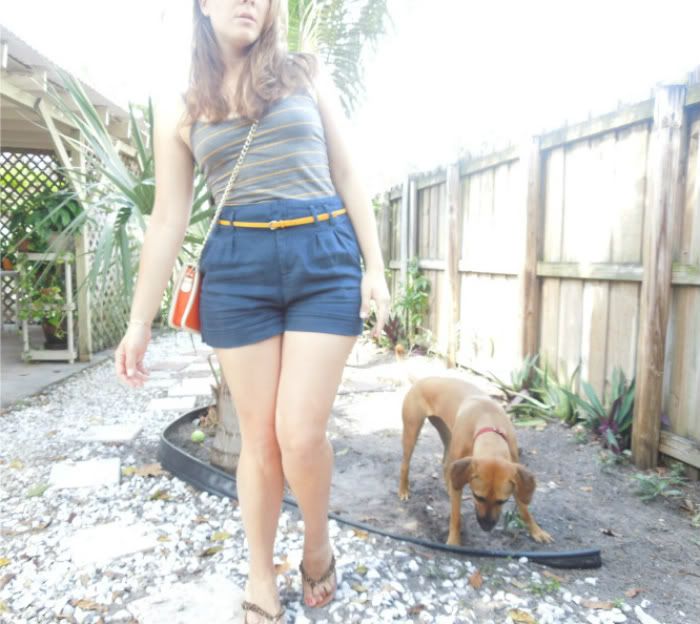 Purely coincidental, almost every part of the outfit is Forever 21. Flip flops: Guess / DSW. Rings: Key West Shell Warehouse. Bracelet: Kameleon, gifted.
Doggy optional.



This weather has been giving me whiplash.
Some mornings are breezy and cool but once the afternoon sun hits, the temperature shoots up to the 80s and I'm left in a puddle of sweat.
Short of going out in your bathing suit or staying in and laying out by the A/C, it's hard to get comfortable.
I find a basic cami, my favorite high-waisted shorts, a pair of flip flops, and a fun, bright bag help.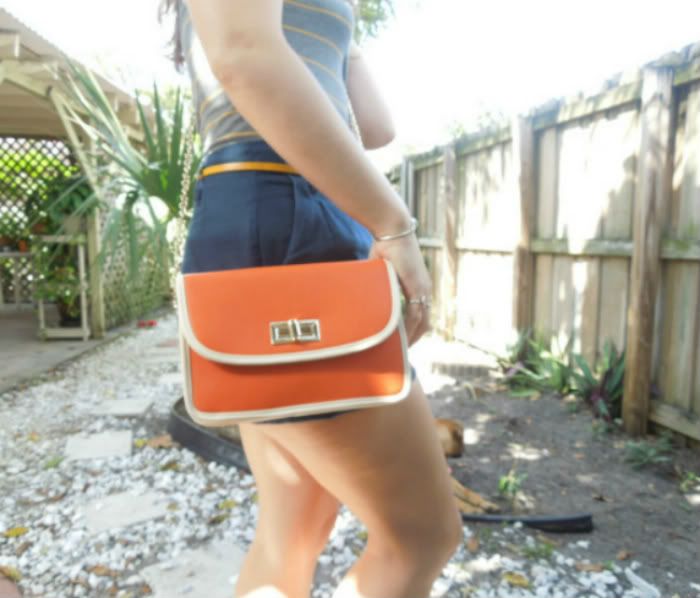 I bought this purse back in December. I saw it, I fell in love, I needed to have it.
It was my inner desire for summer and sun jumping out and n
ow that the wea
ther is hot and humid and kind of gross, it's the perfect time to wear it.